Biography
Flat and the Curves is a groundbreaking musical group that has been leaving sequin trails across the UK's comedy scene since 2021. Their riotous, self-penned songs address the feminine zeitgeist, calling on exceptional vocal ability to serve up a unique blend of empowerment, impressive musicality, and unapologetic concupiscence.
The girl band with a difference received critical acclaim for their last two Edinburgh Fringe shows, placing on the British Comedy Guide's list of best-reviewed shows and receiving a Chortle Award nomination for Best Variety Act in 2023. Their songs have since been featured on BBC television and radio, and they've performed at some of the UK's leading venues, including Leicester Square Theatre, The Comedy Store, Norwich Playhouse, and Cardiff's Millennium Centre.
Flat & the Curves is Katy Baker, Issy Wroe Wright, Charlotte Brooke, and Arabella Rodrigo. The group has earned a reputation as a musical comedy supergroup, with individual CVs spanning live comedy, TV, film, and West End.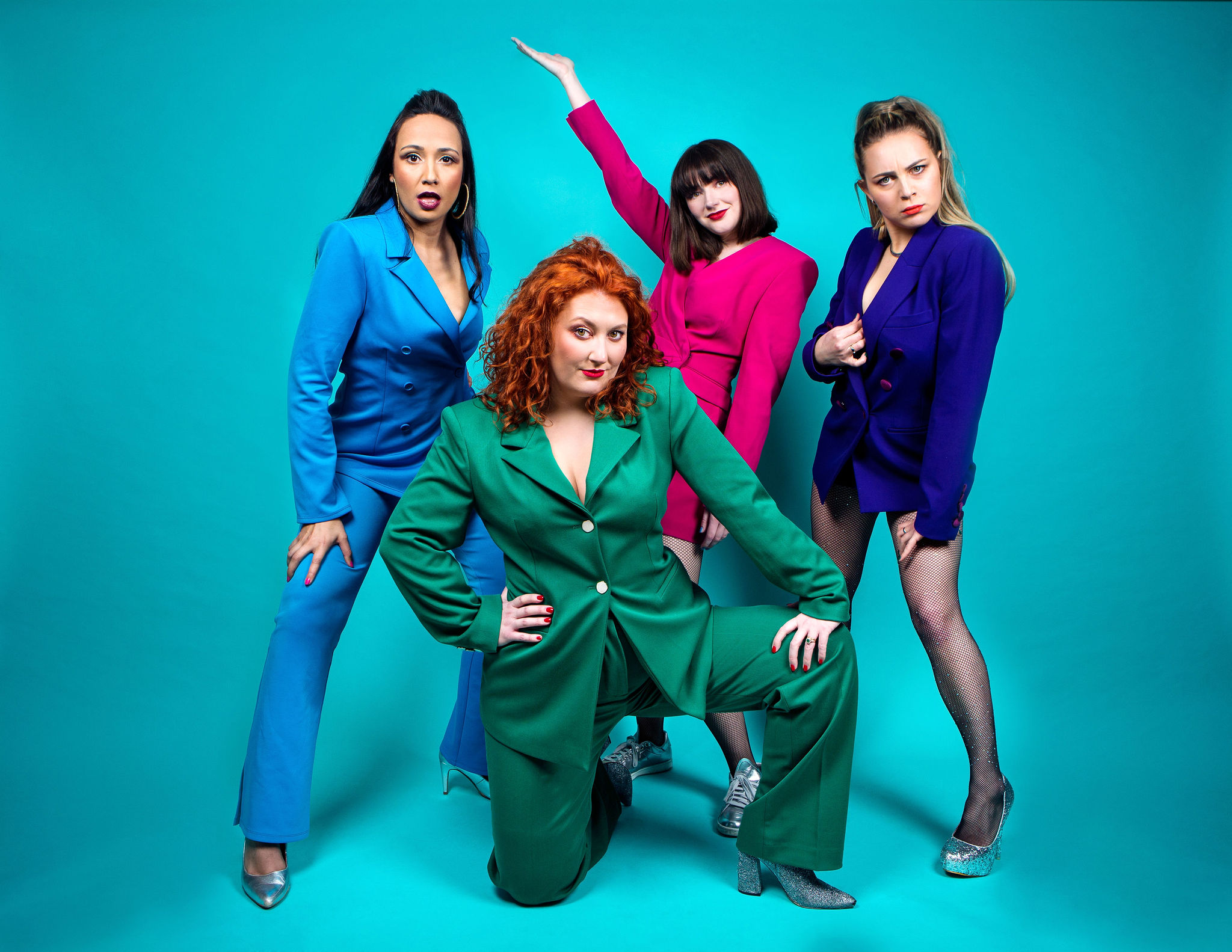 star
star
star
star
"Electrifying...A powerhouse cabaret act that burn with the wattage of four distinct stars. Relatable balladry and peerless, anthemic bangers."
star
star
star
star
star
"Truly remarkable...That they are this flawless is outrageous."
star
star
star
star
"One phenomenally entertaining anthem to womanhood after another...What a blast!"
Awards & Competitions
Second Place - Musical Comedy Awards - 2023
Finalist - New Act of the Year - 2023
Finalist - Best Variety Act - Chortle - 2023
Nominated - OFFIE - 2023
Appearances & Credits
Television & Radio:
Afternoon Show - BBC Scotland
Edinburgh Unlocked - BBC
Festivals:
Edinburgh Festival Fringe
Brighton Fringe