World-renowned, multi award-winning magician and west-end star Ben Hart returns to the stage in his most personal show yet.
Drawn from his experience of travelling India to discover lost, real magic, Hart sheds his usual sleight-of hand trickery and lies in favour of stunning displays of wonderment, mysticism, extra-sensory power, and a search for the truth…
Rooted in his family heritage in India, this mind-popping show is rich in colour, infectious passion, and wicked humour.
Ben Hart has an unparalleled reputation for making extraordinary works of magic.
He is a member of The Inner Magic Circle (the highest position at The Magic Circle) and has collaborated with and designed magic for the RSC, Penn and Teller, Mission Impossible 7, and Mischief Theatre to name a few. His work has been seen on television including his own series for the BBC and on Britain's Got Talent (finalist), AGT The Champions, The One Show, and hundreds of other TV appearances around the world.
Don't miss this chance to catch the world's foremost magic storyteller in this all-new show.
There's nobody else we'd rather watch onstage
Eye-boggling. His sleight of hand is extraordinary
Technical excellence and irresistible charm…devilishly clever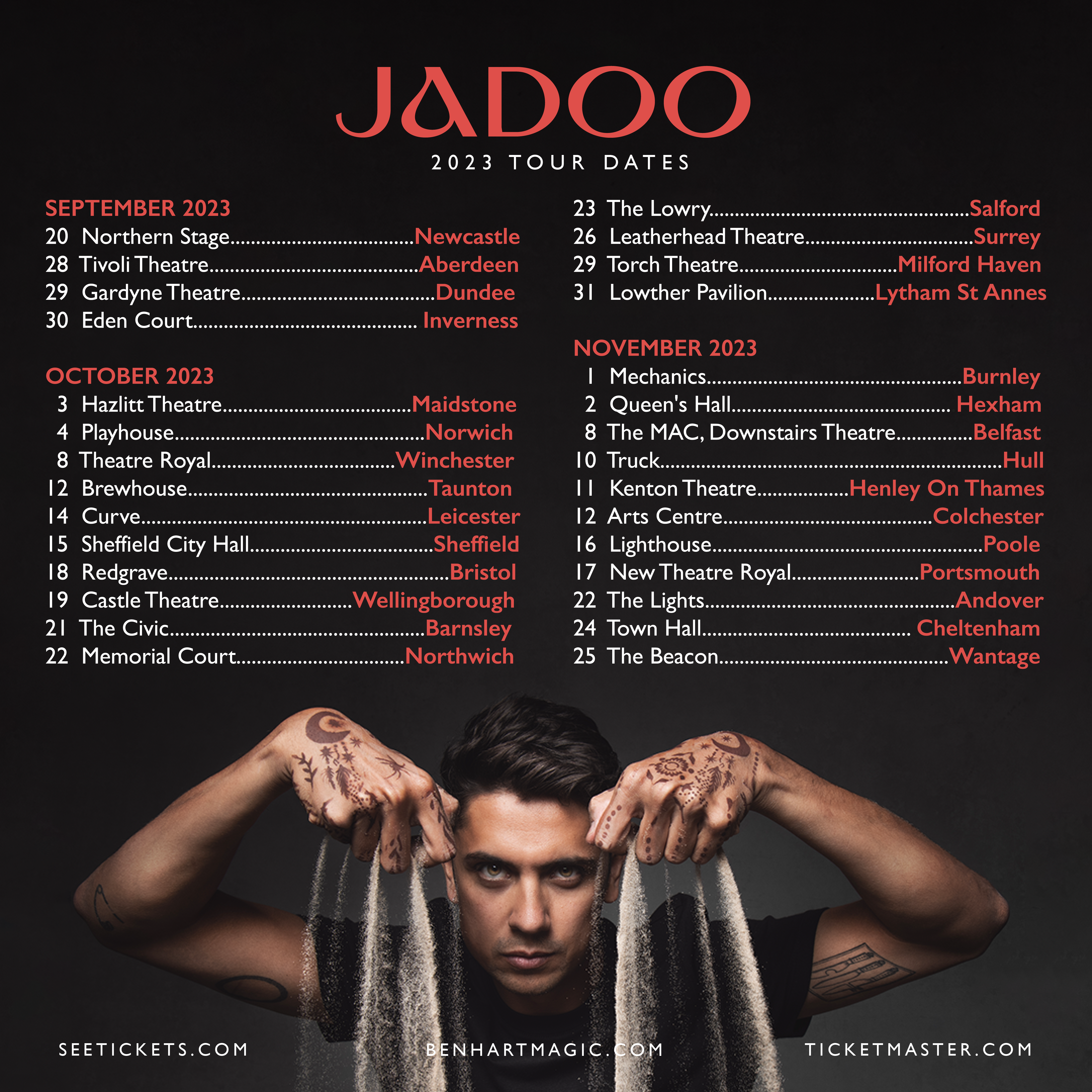 Tour dates